Environment´s information
Aldealobos belongs to the Valley of Ocón together with La Villa, Pipaona, Santa Lucía, Los Molinos and Las Ruedas.
All of them are inside of the Mountain Chain La Hez that in 2003 was declared by UNESCO World Biosphere Reserve owing to its huge natural wealth.

The Valley of Ocón (653 m over the sea level) is an area of geological transition so in it we could find a big variety of fauna and flora, of the same way, big climatologic changes coexist along the year and differences among the seasons. So the deep part of the Valley is mainly built by marls and clays although we also find detritus rocks of sandstones and conglomerate.
 
Ocón
The Valley Ocón is located between the Valley Ebro and the Mountain Chain la Hez, declared by UNESCO, World Reserve of the Biosphere owing to its natural wealth. So we are in a mountain landscape of soft slopes between 700 and 1338 meters high, so it will let to dominate a good part of the Ebro. The municipality of Ocón located between the Medium and Low Rioja, between Logroño and Calahorra is characterized for being built by six small villages that are: La Villa, Pipaona, Santa Lucía, Las Ruedas, Aldealobos and Los Molinos and the deserted village of Oteruelo. All these localities have not suffered big transformations during decades so it has let keeping a real rural attraction. The rich historical, cultural and archaeological heritage, next to the natural and landscape wealth let to the visitor enjoy the nature, wonderful views, leisure and camping areas in different ways and traditional ways of living.
Tours
The Valley Ocón, the Mountain Chain Hez, Archaeological Site of Parpalinas, The Castle of the Villa, etc…
Activities
Hiking, wine tourism, horseback riding, bike routes, paintball, multi adventure, climbing, gastronomic routes, mycology routes, paragliding, routes 4x4, quads, etc…
WHERE TO GO

Alto Valle del Cidacos - Arnedillo
El Alto Valle del Cidacos tiene en la localidad de Arnedillo, su máxima expresión. En este bonito lugar podremos disfrutar de impresionantes paisajes, y de las mundialmente famosas aguas termales. La ...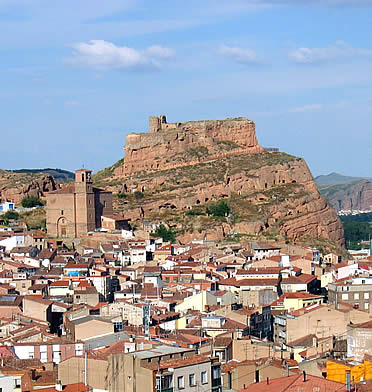 Arnedo
Situado en la comarca de la Rioja Baja. Está bañada por el río Cidacos (afluente del Ebro). La economía depende fundamentalmente de la industria del calzado. Su nombre proviene posiblemente del latín ...

Gargantas del Río Leza
Entre las localidades de Soto en Cameros y Leza de Río Leza, el río que da nombre a esta última, discurre por un profundo y espectacular cañón: La Garganta del Leza. A lo largo de la ruta de 8 kilómet...
UPCOMING EVENTS
Mugacu Fest
En Viana, del 22 al 24 de junio
En la localidad jacobea de Viana, se celebrará el festival MUGACU FEST, en donde MÚsica, GAsronomía y CUltura se fusionan ofreciéndonos un variado programa de actividades: Dj´s, conciertos, charlas, m...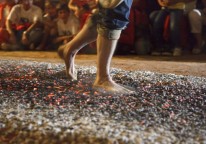 Paso del Fuego y Móndidas
En San Pedro Manrique, del 23 al 24 de junio
En la noche de San Juan (23-24 junio) los sampedranos pisan descalzos las brasas encendidas sin quemarse. Durante el 24 de junio las protagonistas son tres mozas con sus cestaños y vestimenta blanca ...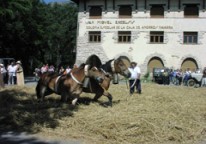 Fiestas Valle Las Amescoas
En Ecala, 23 de junio
Colocación del Mojón en el Monte de Limitaciones - Mercado de productos artesanos del Valle de Amescoa- Comida popular- Concurso de Patxarán - Ponys y vaquillas - Actuación del grupos de musica-Calde...